Come and Sing in St Andrew's Church
An opportunity to take part in a Come-and-Sing activity with our Music Director and Conductor for 2022-23, Andrew Padmore
First event as Cumbria Singers
The final concert under the Cumbria Rural Choirs' name took place in March 2022. From May 2022 we are Cumbria Singers
Our Music Director and Conductor for 2022-23, Andrew Padmore, will lead a Come-and-Sing event in St. Andrew's Church, Penrith on Saturday, 25th June. This is a full-day event, with arrival from 9.30 am and a finish time of 6.00 pm.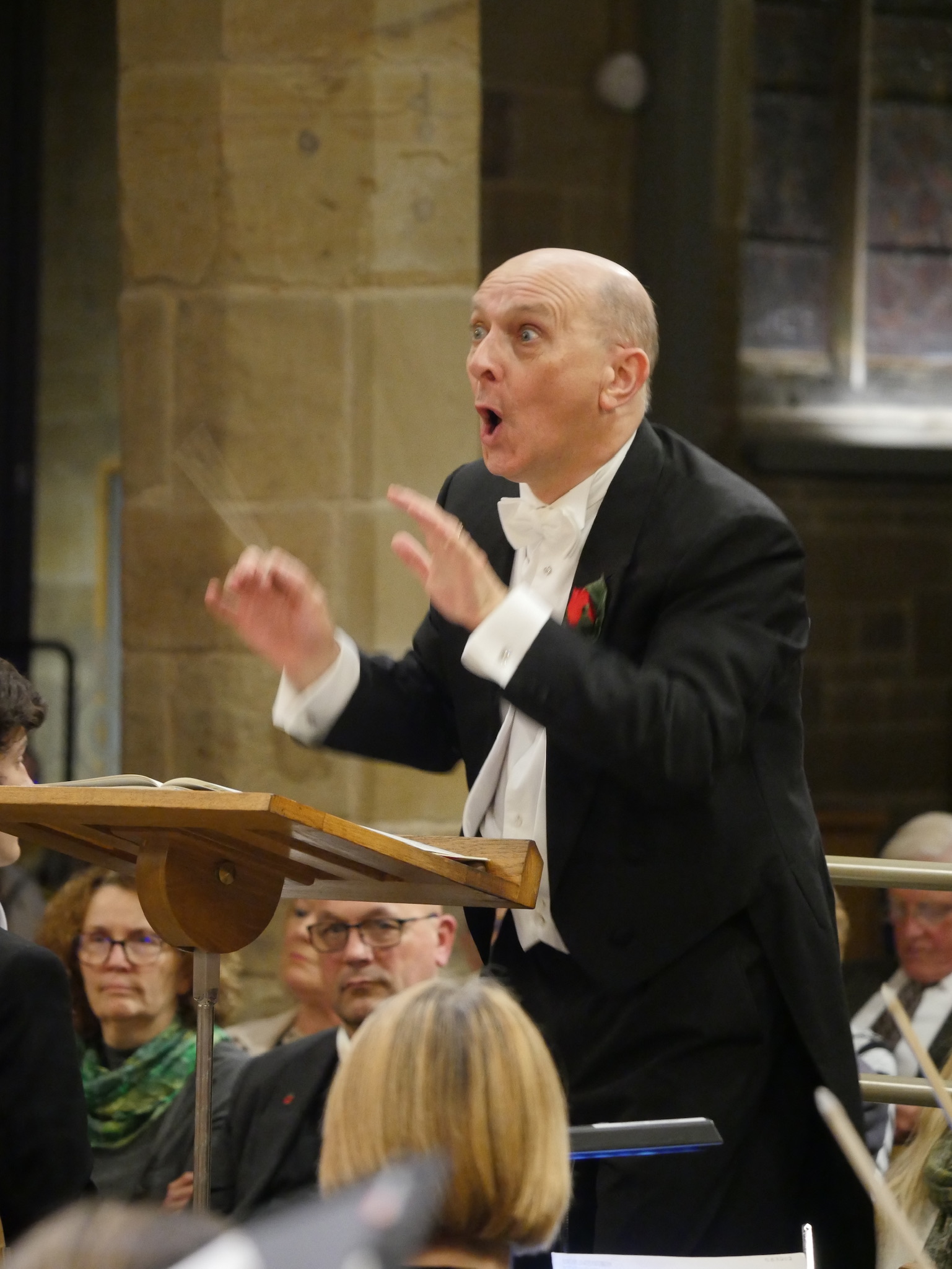 We welcome singers of all ages and levels of experience from across Cumbria and beyond. Come and join us for the day, and experience some of the joys of choral singing.
We will be singing well-known choruses from the works of Handel, Bach, Haydn, Parry and Fauré. Andrew has an inspirational conducting style and entertaining sense of humour (please note, we expect him to be dressed rather more casually for this event than in the picture above!).
Piano accompaniment will be provided by Nick Butters.
Download our event flyer for more details, and the application form to reserve your place. If you would like further information tel: 01768 894 404 or email: mr4cnr@gmail.com. Please note that the closing date for reservations is 10th June 2022.
We are very grateful to Persimmon Homes and Penrith Town Council for their support of this event.