Sing with us - join Cumbria Singers for a BIG SING, in a BIG PLACE with a BIG CHOIR!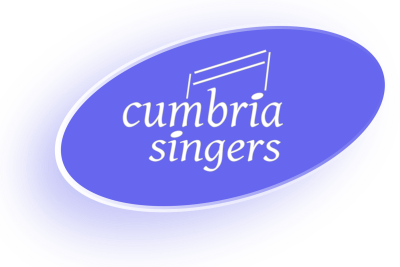 Come and join us in performing works by Gabriel Fauré (Requiem and Cantique de Jean Racine) and Edward Elgar (The Music Makers). The concert will take place in Carlisle Cathedral on Saturday 20th April 2024 at 7.30 pm.
Conductor: Andrew Padmore accompanied by the British Sinfonietta and professional soloists
A message from our conductor, August 2023
This video (44 MB / 5 mins 21 s duration) may be downloaded here for offline use.
Rehearsals
Rehearsals for the 2024 concert began in September 2023.
Adults: £80 (the £70 Early Bird rate expired on 31st October)
Concessions for those in full-time education: £35
A FREE Taster rehearsal is available before signing up for membership.
Click here for further information. A rehearsal schedule can be found on our resources page.
Events
Don't forget to check out our Events pages for reports of events past and news of those to come.