About Us
Formerly known as Cumbria Rural Choirs, Cumbria Singers was launched in May 2022. Cumbria Singers will build on the success of Cumbria Rural Choirs.
An annual concert where the programme primarily consists of large-scale choral works, led by a professional conductor and accompanied by professional musicians will continue to be a major feature of its activities. This will provide participants with the opportunity to enjoy an experience which smaller choirs, with greater financial constraints and smaller numbers, are unlikely to be able to offer. Where circumstances allow, the annual concert will be performed in a high-profile venue in Cumbria with the capacity to accommodate a large choir, orchestra and accompanying singers.
It will also continue to engage an internationally-renowned Conductor for the concert, but this person will also be the Music Director who will lead all the rehearsals throughout the season. A different Music Director/Conductor will be involved each year.
Cumbria Singers will strengthen the links which already exist and increase its communication networks with other choirs, arts venues and cultural groups across the region. This will enable Cumbria Singers to regularly 'signpost' its members to other musical events taking place across Cumbria, recruit members and publicise its activities.
As opportunities arise, Cumbria Singers will work collaboratively with other organisations to enable its members to have opportunities to participate in innovative community-based projects co-ordinated by Cumbria Singers or other cultural groups.
2022-23 Season
The Music Director/Conductor will be Andrew Padmore. He is a popular conductor with choirs and orchestras internationally and is a leading figure in the choral world. His work is highly acclaimed by critics for the dynamism of his approach. His outgoing personality and sense of humour makes him a liked and respected music director and conductor. Through his professional leadership, members of Cumbria Singers will improve their singing technique and confidence: skills which will be transferable for singing with other choral groups.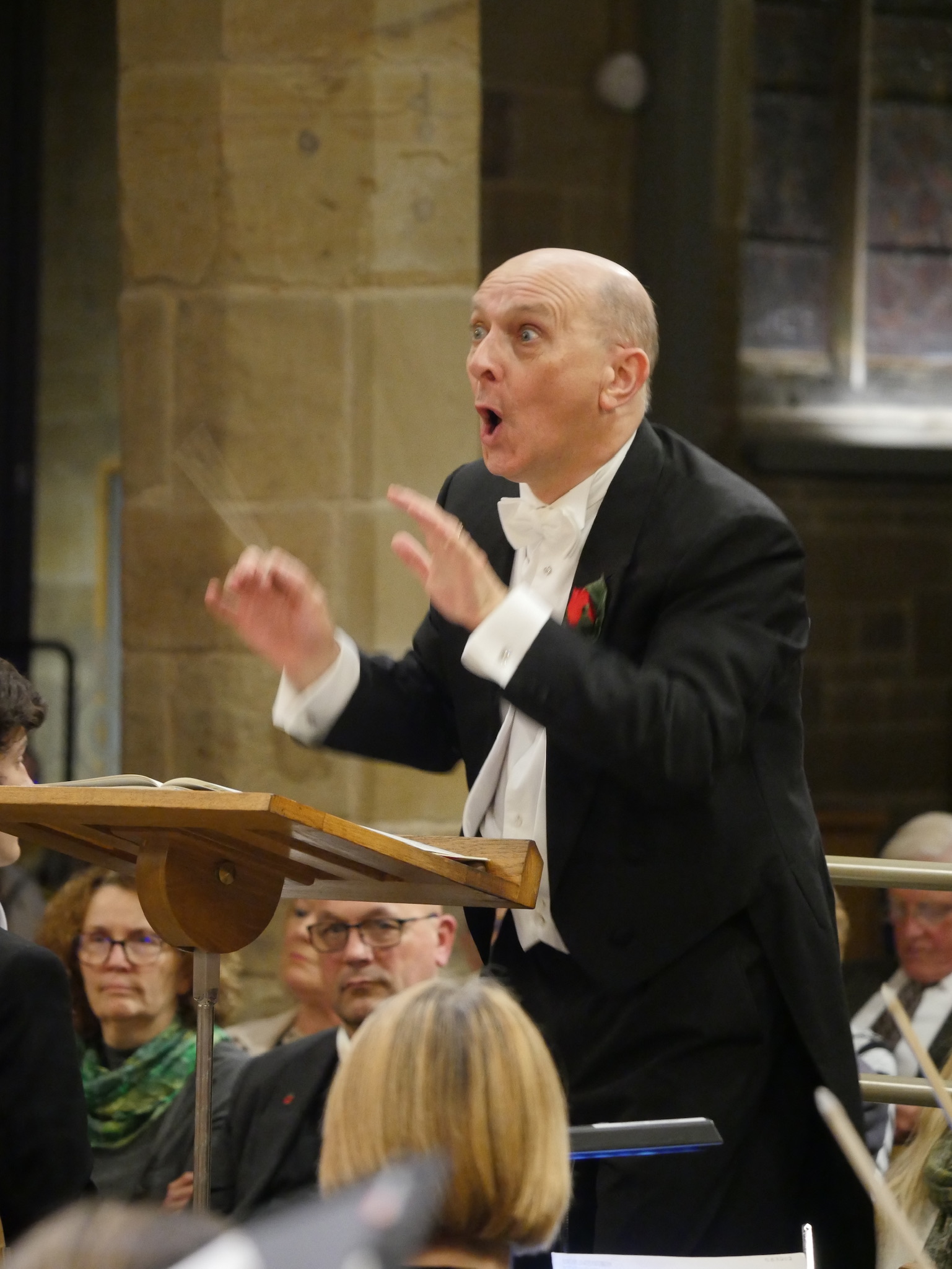 Haydn's The Creation has been selected because its theme of re-birth and re-awakening seems particularly suitable as we celebrate singing together again.
The performance will take place in the splendour of Carlisle Cathedral, which will provide the space for a large choir and orchestra and the appropriate spiritual context to complement the theme of the work.
Cumbria Singers are extending a warm welcome to singers from across Cumbria to participate in the preparation and performance of this large-scale choral work.
No previous experience of choral singing is required, just an enthusiasm for singing and a willingness to learn with the support of an inspiring leader. The choir will be led through a combination of face-to-face rehearsals and e-based tuition (available on-line for practising between rehearsals). The face-to-face rehearsals commence in September 2022, with most taking place on Saturdays as full-day workshops, divided into morning and afternoon sessions. At least four of these will take place between September to April/May. Occasionally, evening rehearsals may be necessary, but these will usually only take place just before the concert.
Membership forms and a rehearsal timetable may be downloaded from our Resources section.
Members will be able to access the e-based tuition through the members area from 1st September. The password will be provided when the membership subscription has been received.
President
Vice-Presidents
Anna Clark
Ian Hare
Eileen Dunning OBE
Mark Duthie
The Rt. Rev. James Newcombe
Andrew Padmore
Patrons
Susan Bagot
Hal Bagot
Melvyn Bragg
Mary Cooke
Will Todd
Trustees
Music Director and Conductor
Accompanist
Supporting Cumbria Singers
Becoming a Friend of Cumbria Singers will provide you with regular updates and entitle you to priority booking. For more information, please see our Friend of Cumbria Singers application form.
Sponsorship
The costs of our annual concert and other community-based initiatives cannot be met entirely through membership subscriptions. Sponsorship towards particular aspects of the annual concert and other donations is greatly appreciated. Please contact us for further information as to how you can support us.